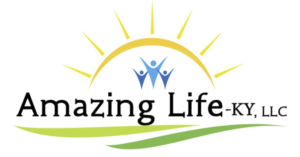 Welcome to Amazing Life-KY! 
Amazing Life is a provider of Behavior Support Services for those individuals with the Michelle P or Supports for Community Living (SCL) waiver.
Our team of providers have over a decade experience and are committed to providing the highest quality, client-centered, services in the area. Their passion, dedication, and committment are second to none!
Amazing Life's vision is for all participants to be supported in living life to it's greatest potential and to be fully participating members of their community. Our goal is to ensure that all participants are treated with dignity and respect and to ensure they know they are valued.
We are committed to promoting personal growth and community integrations by providing high quality, effective, and evidenced based services. We will assist participants in remaining connected to their natural supports and build additional supports to increase their success in the community.
We look forward to helping you and your family achieve an AMAZING life!
Call us today at 270-405-1335!